Euro rinkiniu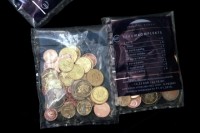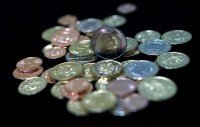 Sale
Buying
The starter kit's value is 10 lats or 14.23 euro, which matches the irreversibly fixed changeover rate.
The kits were assembled in Germany where, at the Baden-Würtemberg State Mint, the Latvian euro coins were struck.
It is important to remember that the content of the starter kit – two 2-euro, four 1-euro, seven 50 euro cent, eight 20 euro cent, seven 10 euro cent, five 5 euro cent, six 2 euro cent and six 1 euro cent coins.
За период с 2014-01-09 по 2022-03-28 монета подорожала на 5%