International programme "The Smallest Gold Coins of the World. History of Gold"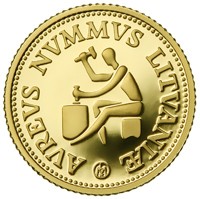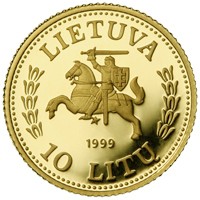 The obverse
of the coin features the Coat of Arms of the Republic of Lithuania, encircled with the inscriptions LIETUVA (Lithuania), 10 LITŲ (10 litas) and 1999.
The reverse
of the coin displays a stylised coin minter, encircled with the inscription in Latin AVREVS NVMMVS LITVANIAE.
Edge
— reeded.